Density Meters / Portable/Laboratory Density Meter
Portable/Laboratory Density Meter DM-250.5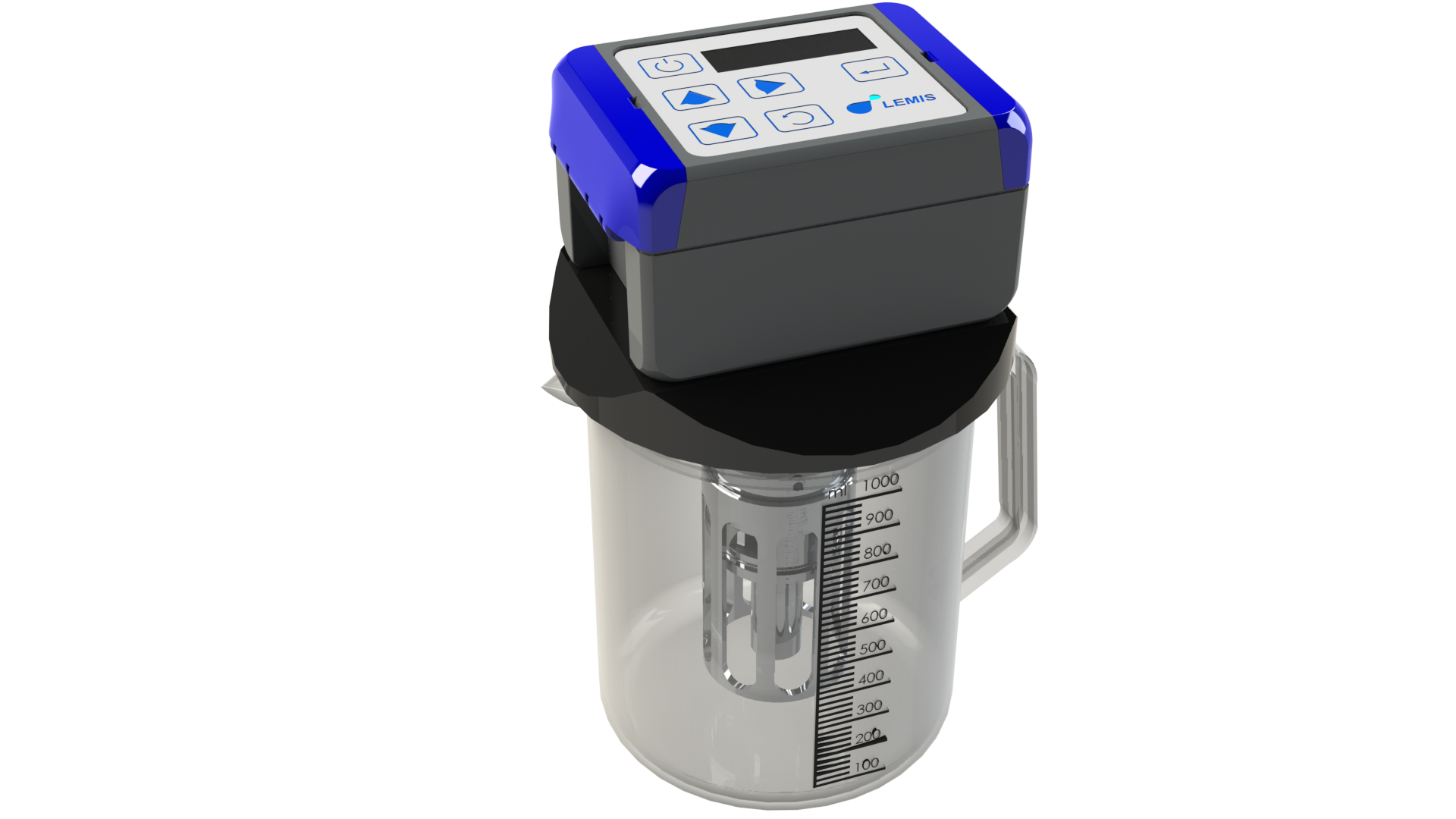 - Direct density measurement
- Record level density and average per tank
- Automatic temperature compensation
- ATEX Hazloc certification
- Safe operation, low maintenance
- Economical and easy to operate
- Measures highly viscous liquids up to 2000 cP
- Local results storage and BLuetooth data transfer
- OLED Display
DM-250.5 consists of a Density sensor DS-200 and a temperature sensor connected to an electronic block. Density sensor is made from SS316 stainless steel, which allows it to be used in all liquid oil products and non-aggressive chemicals.

There are also several material options for measurement of the aggressive substances such as Hastelloy C 22 and a PTFE coating.

The electronic block is housed within a Stainless Steel body which preserves it from the elements. It also has a large weather-proof OLED display.

The operation is simple – a lab worker fills a standard laboratory 1000 ml beaker with a sample and submerges the DM-250.5 sensor in the sample. Press the "ON" button and within seconds the real time Density and Temperature readings will be displayed on the OLED screen.

DM-250.5 also has an option to display relative Density at 15 C, 60 F, etc. The user can set up any measuring units for Density and Temperature too.

DM-250.5 is delivered in a compact carrying case, which enables to user to comfortably travel for any in-field measuring needs.

DM-250.5 is powered by a re-chargeable accumulator that eliminates the need to purchase any replacement batteries. Work time of a fully charged battery is approximately 40 hours.

The received data can be easily sent via Bluetooth to any nearby device – PC, tablet or portable printer.

ATEX II (2G) EEex ib [ia] IIB T4 certification allows the user to conduct the measurements directly in Ex-zones.

DM-250.5 is a new unique, compact, precise, easy to operate and very budget friendly must-have device for your Density measuring needs!

Here are the recommended fields of application:

- Custody Transfers
- Inventory
- Tank farms
- Pipelines
- Barges
- Ships
- Railcars
- Tank Trucks

Recommended for these products:

- All petrochemicals
- Caustic, alkalis
- Acids
- Molasses
- Syrups
- Spirits and distilled spirits

All technical characteristics of the DM-250.5 you can find in brochure.


BROCHURE PORTABLE/LABORATORY DENSITY METER DM-250.5 (DM-250.5.pdf, 793.03 KB)
| | |
| --- | --- |
| Density Range | 0 to 3 g/cm³ (0 to 3000kg/m³) |
| Density Accuracy | Up to ±0.0003 g/cm³ (up to ±0.3 kg/m³) |
| Density Repeatability | Up to ±0.00015 g/cm³ (up to ±0.15 kg/m³) |
| Density Resolution | 0.0001 g/cm³ (0.1 kg/m³) |
| Temperature Range | -40°C to +85°C (-40°F to +185°F) |
| Temperature Accuracy | ±0.1°C (±0.1°F) |
| Ambient temperature | -40°C to +85°C (-40°F to +185°F) |
| Viscosity compensation | |
| Temperature compensation | Automatic |
- Petroleum industry
- Ethanol production
- Food & Beverages
- Chemical industry
- Cosmetic industries
- Pharmaceutical industry